The Premium Aluminium Bi-folding Doors
An intelligently engineered short wheelbase carriage assembly with four wheels, manufactured from a high-grade acetal, guides the doors along the track seamlessly, enabling them to open and close with ease. It's quality you can see, feel and admire. Unlike any other door, our bi-folds provide a completely uninterrupted view when open, and the flexibility to enjoy your indoor and outdoor space as one.
Complementing the rest of the Origin range, our bi-fold doors create a harmonious look with existing door and window systems – right down to the slim profiles. The large expanses of glass sit within an ultra-strong aluminium profile, and you can choose the OB-49 or the OB-72, both with their own individual characteristics to suit different styles.
Whether you have a period home, new build, unconventional property or quaint cottage, there's a bi-fold which will complement your home and allow you to enjoy it in a completely new way.
Created bespoke to ensure you can make the most of your space, Origin bi-folds range from one to eight door sets and individual doors can be manufactured as narrow as 400mm, as wide as 1200mm and as tall as 3000mm. You can choose how they open and close – whether they fold in or out, and how they slide – to meet your exact needs.
Download Brochure
Key features and benefits:
Made in Britain
Up to a 20-Year Guarantee
Police Backed Security
150 RAL colours
Unbeatable lead times
Bespoke to you
Low Maintenance
Colours to Suit Your Lifestyle
Origin doors and windows are completely bespoke, and a big part of this is the colour of the frames, so we're pleased to be able to offer over 150 different RAL colours for you to choose from.
Whether it's black, white, metallic, a pastel shade or any colour of the rainbow you're after, we guarantee to have a colour that will offer inspiration and work for you.
The choice is yours – do you want to make it blend in with your brickwork, render or cladding, replace like for like, or go a little more bold with it? Your options are endless, and one of the great benefits of this extensive colour range is that you can make such a personal expression and that there will be an option to suit any property type.
Hardware & Furniture
Get the right finishing touch for your Origin bi-fold door Premium stainless-steel handles Stainless steel handle range which can also be colour coded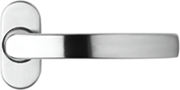 Solid stainless steel lever handle with separate escutcheon (Style 253/280)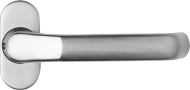 Solid stainless steel lever handle with separate escutcheon (Style 251/280)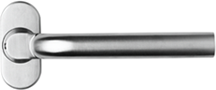 Solid stainless steel lever handle with separate escutcheon (Style 301/280)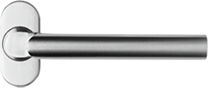 Solid stainless steel lever handle with separate escutcheon (Style 303/280)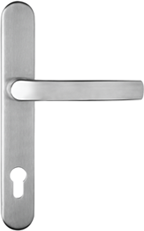 Solid stainless steel lever handle with long back plate (Style 253/270)


Slave and D-handles are availabe in any of the 150 RAL shades or can be specified in a stainless steel finish. These are used across both the OB-49 and OB-72
Design your own Bi-folds