Composite doors have become the most popular choice for homeowners wanting to improve the look of their property with a robust door that offers maximum security and durability. But what exactly are they, what make them so unique and what are the benefits on offer? In this blog post we'll answer all of these questions and help you decide if a composite door is right for you.


What are composite doors made of?
Composite doors are made up of a variety of different materials, each with their own benefits. This means composite doors offer a wider range of benefits than a standard door made of one material.

Most composite doors have a strong timber frame at their core. This gives the door its core strength, and because timber is a natural insulator helps reduce the loss of heat from your home.

The timber frame is then surrounded and protected by one or more additional materials. Commonly, uPVC (unplasticised polyvinyl chloride) is used as it is highly weather resistant protecting the wooden frame within from things like rot or warping. It's also extremely versatile in terms of design options and finishes, allowing for a variety of different styles to suit your home.

Some composite doors use additional layers of lamination, further insulating the door and protecting the frame, along with a GRP (glass-reinforced plastic) coating for added durability. Doors can be manufactured using just one of these materials, but through a combination of two or more a superior door quality is achieved.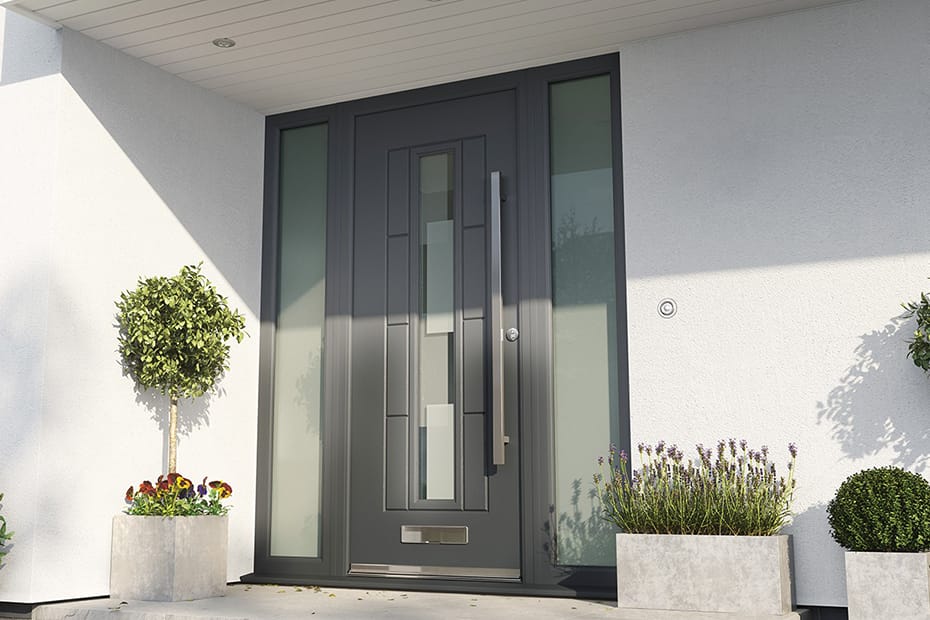 What are the benefits of composite doors?
Composite doors offer a wide range of benefits, in large part because they are made of a variety of different materials each with their own advantages. Some of the main benefits of composite doors include;

Highly secure with multi-point locking and durable handles.
Impact resistant due to their strong timber frame and additional layered materials.
Highly energy efficient, reducing heat loss from your home.
Also prevents cold air from entering your home, keeping your energy bills down.
Low maintenance – Will last for decades, with minimal cleaning/no repainting required
Available in an almost endless variety of styles, colours and finishes.
Wide range of glazing options available to create a classic or modern look.
Improves the look of your home compared with other types of door.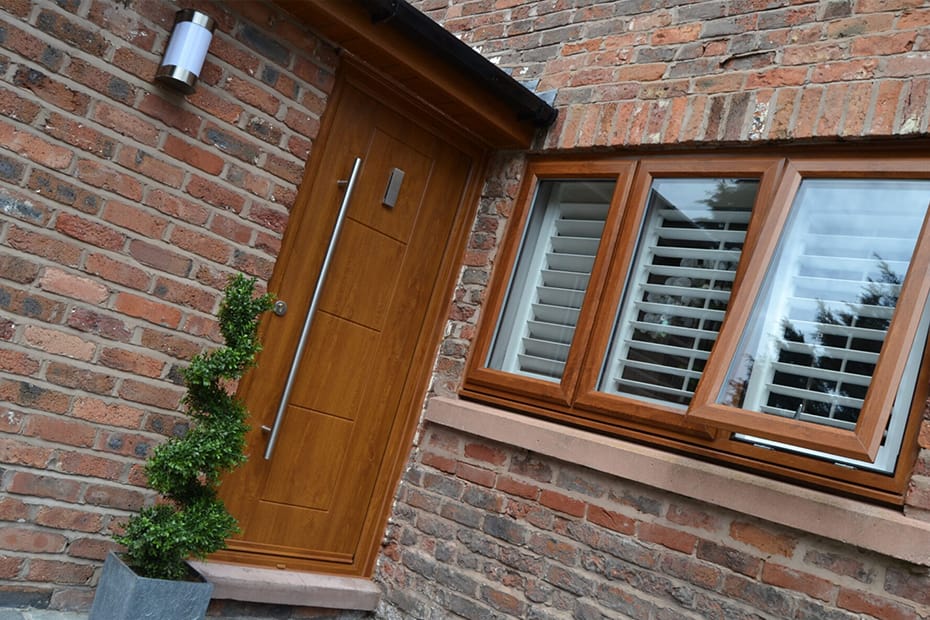 Are composite doors expensive?
Composite doors generally cost more than other types of doors, but in terms of value for money they reign supreme. Their unique construction using a range of materials means they offer far more benefits as we've already mentioned. Although the initial cost might be a bit higher, the financial benefit in the long run is likely to be higher due to their superior energy efficiency and the security they offer for your home.


What is the best brand of composite door?
Rockdoor and Solidor are two of the biggest composite door suppliers in the UK. They're popular choices for homeowners due to the quality of their products and the sheer volume of options when it comes to design. Here at Eco Thermal Design we're careful about who we work with, which is why we have been installing Rockdoor and Solidor products across Yorkshire for many years. Their quality and craftsmanship speaks for itself.

Rockdoor was the original composite door in the UK and have been manufacturing doors of the highest standard for over 25 years. Their 360° aluminium reinforced inner frame and high-density thermally efficient PU foam makes their product one of the strongest most secure composite doors on the market. They make all their doors to measure and don't cut existing composite doors to fit, increasing their structural integrity and creating the ultimate composite door.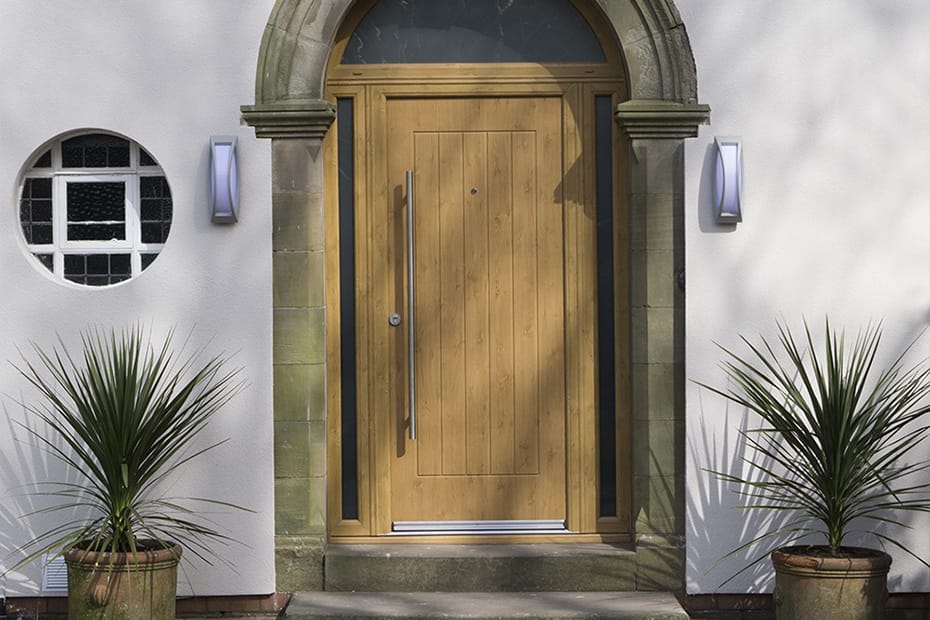 Why choose Eco Thermal Design for your composite door installation?
Eco Thermal Design has transformed countless homes across South Yorkshire with quality windows, composite doors, bi-folding doors and tiled conservatory roofs. We pride ourselves on the quality of our tradespeople, who are not only talented, but exceptionally friendly and polite. Our Which Trusted Trader reviews are testament to the quality of both our work and our people. We also guarantee our work with an insurance-backed guarantee and are Certass certified installers.
If you're considering replacing your existing door with a composite door and would like to discuss your options, feel free to get in touch here to speak with an expert member of our team.


What Our Customers Say
"Quality products are only as good as the team that fit them and in our case both the product and the fitters resulted in a first class and professional installation. Respectful of our home and tidied up at the end of each day….Thank You"
Les Finucane
"Excellent service from Eco Thermal again. Would recommend to anyone. Also good to have a local firm that you can trust."
Ross Duguid
"Very happy with the whole process and of course the finished installation."
Michael Senior
You can also read our reviews on Which Trusted Trader where we are rated five stars.